Elementor
Elementor is an amazing website builder plugin for WordPress. Elementor makes it easy to create beautiful and high converting websites yourself without having to learn code.
Pros:
100% Flexible

No Coding Necessary

Thousands of Pre-Built Templates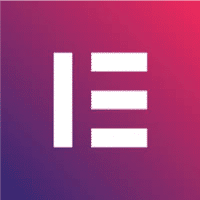 We earn a commission if you make a purchase, at no additional cost to you.
Software: Elementor | Affiliate Program
Best Elementor Tutorials
Elementor is a popular WordPress plugin that allows you to create beautiful, responsive websites without having to code. While it is a powerful tool, it can be tricky to learn if you're not familiar with WordPress or web design. That's why we've put together this list of the best Elementor tutorials for beginners
These tutorials will teach you everything you need to know about using Elementor, from the basics of creating pages to more advanced features like creating custom headers and footers. 1
How to Use Elementor (Beginner Tutorial) This tutorial fromwpbeginner.com is the perfect place to start if you're new to Elementor. It covers all the basics of using the plugin, from adding content to your pages to previewing and publishing your work. 2
How to Create Custom Headers and Footers with Elementor One of the best things about Elementor is that it allows you to create custom headers and footers for your website
This tutorial fromisitwp.com shows you how to create a header and footer that stand out from the rest. 3. How to Design Beautiful Pages with Elementor Once you've mastered the basics of using Elementor, it's time to start creating beautiful pages
This tutorial fromtotallyelementor.com covers everything from choosing the right colors and fonts to adding images and video. 4. How to Build an Ecommerce Store with Elementor If you're planning on using Elementor to create an online store, this tutorial from wpbeginner.com is a must-read
It covers everything from installing WooCommerce to setting up payment methods and shipping options. 5. How to Create a Popup with Elementor A popup is a great way to grab your visitor's attention and get them to take action
This tutorial fromelementorresources.com shows you how to create a popup with Elementor, step-by-step. Whether you're just getting started with Elementor or you're looking to take your skills to the next level, these tutorials will help you reach your goals
So what are you waiting for? Start learning today!