Can You Use Clickfunnels For Affiliate Marketing in 2023? – What You NEED To Know
Best Funnel Builder
Clickfunnels
ClickFunnels is a software platform that enables users to create sales funnels and landing pages quickly and easily.
It offers templates, drag-and-drop editing, and integrations with other tools.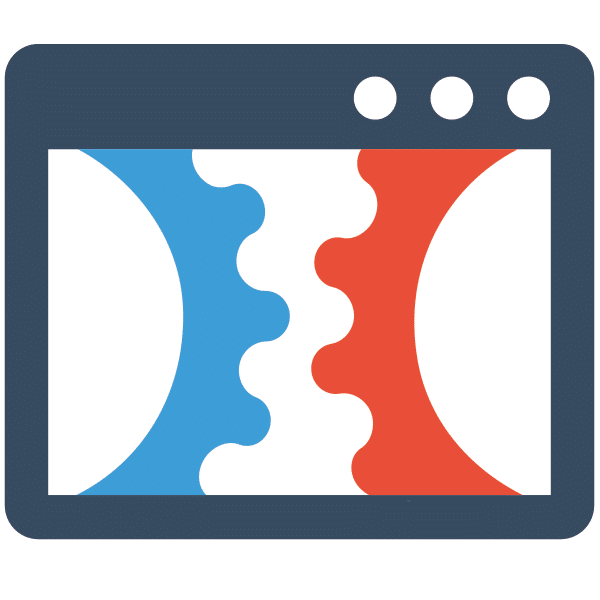 We earn a commission if you make a purchase, at no additional cost to you.
Software: Clickfunnels | Affiliate Program | Clickfunnels Overview
Can You Use Clickfunnels For Affiliate Marketing in 2023?
Can you use clickfunnels for affiliate marketing? 
Yes, actually I think click funnels and affiliate marketing go together two peas in a pod.
My name is Brad. I've been doing digital marketing for 15 years. Affiliate marketing for maybe five or 10 years. And I've been a ClickFunnels customer since 2016.
So why do I think that ClickFunnels is a great match for affiliate marketing?
It does some things really well that affiliate marketers really value more so than most people.
One. Is it builds really beautiful landing pages really fast that are highly conversion focused.
If you're an affiliate. Then you're not worried about the whole customer journey.
You're really just trying to get people to click. Through your landing page and click funnels is amazing at that. 
Landing Page Templates
They have. Incredible landing page templates, which speed up your ability to deploy multiple different landing pages for testing.
A/B Split Testing
They also have built-in Split testing. 
So you can not have to have a third party software to do your split testing for landing pages as well.
And another thing that you get as a benefit for using ClickFunnels as an affiliate. Is they host all the landing pages. So you can send as much traffic as you can at your landing pages. And it's not going to blink an eye.
So if you set up your own landing pages on something like WordPress and you use something like blue host, That's great for maybe just getting started, but if you're going to be sending hundreds, thousands, tens of thousands of clicks per day, if you're really going to scale up your campaigns as an affiliate, especially if you're doing paid traffic.
Then you're definitely going to want to go with ClickFunnels. 
There are other specialized solutions too, like Lander bolt. But the reason that they're specialized. Is that they have cloud hosting.
That is really high scaled and clickfunnels. Somehow, amazingly, it doesn't really make you pay for the scaled, traffic. 
So you pay a flat fee, a flat monthly fee for click funnels and you get the powerful benefits of a company that has amazing infrastructure. For their hosting and their landing pages.
So you can send as much traffic as you want to click funnels and it can handle it. That's a huge advantage as an affiliate and something that you would normally have to pay a lot more for.
The other thing is the speed of deployment. As I mentioned earlier, you can build landing pages very quickly. You can probably. Not have to have a designer. You can make them yourself and they're going to look. Amazing.
ClickFunnels is also designed by direct response marketers. So the way that they design their pages is going to naturally be a great fit for sending people to information products or lead generation products or anything that affiliates might be promoting.
Click funnels already has a page for what you're offering, basically. And it's going to be very quick to model. The things that work in direct response marketing.
So how about some other uses that affiliates might have for something like a webpage builder?
you can build free courses. If you're going to give away a course as a lead magnet, you can build landing pages, you can do email opt-ins and even some. email marketing as well. It integrates really well
With your email service providers. So if you're going to do a follow-up. Autoresponder then click funnels will help you do that really well and really fast, really easy.
And you can build bridge pages really easily, too, with integration of embedded video and all the different design elements that you have access to with ClickFunnels.
It's like having a professional designer. But you just have to click a couple of buttons.
And lastly, if you are an affiliate marketer, then ClickFunnels has one of the best affiliate programs of all time. It has
one of the highest converting, recurring revenue programs of all time, they have tons of upsells on the backend.
So if you're an affiliate marketer and you are good at sending traffic to other things, Then you can probably find a way to get some people to sign up for ClickFunnels. And that's a really good fit as well.
So overall click funnels and affiliate marketing go hand in hand. And I definitely think if you're looking into affiliate marketing, you should give ClickFunnels a try.
And speaking of affiliate marketing, if you want to be super cool and you want to give ClickFunnels a try
then use my affiliate link in the description below and.
I will be your best friend.
I'll also put some other resources that I think you might be interested in as an affiliate marketer down there.
They are probably affiliate links.
But they are also handpicked by me to be useful for you.
So hopefully you appreciate that. And if you're asking yourself – "Can You Use Clickfunnels For Affiliate Marketing?" – hopefully you now have an asnwer.
Thank you very much for watching. If you have any questions, drop them in the comments below. 
---
What Is Clickfunnels?
As an affiliate marketer, you are always looking for the best platforms to sell your products.
Clickfunnels is a popular sales funnel builder that many affiliates use to increase their conversion rates.
But can you use Clickfunnels for affiliate marketing? The answer is yes! Clickfunnels is a great platform for affiliate marketing. With Clickfunnels, you can easily create high-converting sales funnels
Plus, Clickfunnels comes with built-in affiliate tracking, so you can see which of your affiliates are generating the most sales.
If you're looking to take your affiliate marketing to the next level, then Clickfunnels is a great platform to use.