Canva – 4. Coming Up With Logo Ideas In Canva
Check Out More At: Canva
Software: Canva | Canva Affiliate Program
Canva – 4. Coming Up With Logo Ideas In Canva
If you're wondering how to come up with logo ideas, look no further than Canva. With a library of built-in templates and easy-to-use design tools, Canva is the perfect platform for creating a custom logo. Whether you're a design novice or pro, Canva's intuitive interface and extensive library of illustrations, icons, and fonts make it easy to create a unique logo that represents your brand
Simply browse Canva's library of logos, select a template that you like, and then customize it to create a unique design. Once you've created your logo, you can download it in high-resolution format for print or web use
You can also share your logo with others on Canva for feedback or to collaborate on your design. So if you're looking for logo inspiration, or just want an easy way to create a custom logo, Canva is the perfect platform for you.
Canva
Canva is a comprehensive online graphic design platform with an easy-to-use drag and drop interface, allowing users to create professional-quality visuals for web, print, and other tasks.
It offers a wide selection of templates, fonts, images and illustrations to help users craft beautiful designs quickly and easily.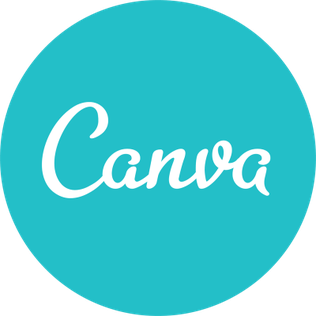 We earn a commission if you make a purchase, at no additional cost to you.