Canva – Brainstorm On Whiteboards For Free With Canva
Check Out More At: Canva
Software: Canva | Canva Affiliate Program
Canva – Brainstorm On Whiteboards For Free With Canva
As a small business owner, you wear many hats. One minute you're a marketer, the next you're a salesperson, and the next you're an accountant. What if there were a tool that could help you with all of those roles? Enter Canva. Canva is a free, online design platform that's beloved by small businesses for its simple and intuitive design interface
But Canva is more than just a pretty face. The platform also offers a host of free tools and resources that small businesses can use to work smarter, not harder. One of Canva's most popular features is the ability to create digital whiteboards
Whiteboards are a great way to brainstorm ideas, plan projects, and track progress. And with Canva, you can create a digital whiteboard in minutes, without any design experience. Canva's digital whiteboards are easy to use and power-packed with features
Best of all, they're free to use! Here's how to get started: 1. Go to canva.com and create a free account. 2. Click on the "Create a design" button and select "Whiteboard" from the list of design types. 3
Choose from Canva's library of ready-to-use whiteboard templates or start from scratch. 4. Add your text, images, and other elements to the canvas. 5. Save your design and share it with your team. Canva's digital whiteboards are just one of the many free tools that the platform offers small businesses
So if you're looking for a way to simplify your work life, Canva is worth checking out.
Canva
Canva is a comprehensive online graphic design platform with an easy-to-use drag and drop interface, allowing users to create professional-quality visuals for web, print, and other tasks.
It offers a wide selection of templates, fonts, images and illustrations to help users craft beautiful designs quickly and easily.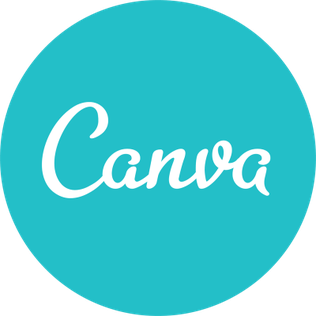 We earn a commission if you make a purchase, at no additional cost to you.