Canva – Designing With Canva On Your Phone
Check Out More At: Canva
Software: Canva | Canva Affiliate Program
Canva – Designing With Canva On Your Phone
Are you a digital nomad who's always on the go? Or maybe you just don't have access to a desktop computer. Regardless of the reason, you can still design using Canva—you just have to use the app on your phone. Canva is a user-friendly graphic design app that anyone can use to create stunning visuals
The app is free to download on both iOS and Android devices. Creating an account is quick and easy, and you can start designing immediately. The app has a wide range of templates for different platforms, including social media, marketing materials, and even presentations. There's a wide selection of both free and paid fonts, photos, and illustrations
And if you can't find what you're looking for, you can always upload your own. The app is intuitive and easy to use. You can drag and drop elements to create the perfect design
And when you're done, you can export your design as a PNG or JPG. So if you need to design on the go, don't worry—Canva's got you covered.
Canva
Canva is a comprehensive online graphic design platform with an easy-to-use drag and drop interface, allowing users to create professional-quality visuals for web, print, and other tasks.
It offers a wide selection of templates, fonts, images and illustrations to help users craft beautiful designs quickly and easily.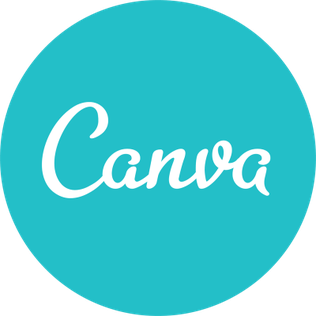 We earn a commission if you make a purchase, at no additional cost to you.