Canva – How To Design Trendy Videos With Canva
Check Out More At: Canva
Software: Canva | Canva Affiliate Program
Canva – How To Design Trendy Videos With Canva
If you're looking to add some pizazz to your videos, you've come to the right place. Canva's video maker is loaded with stylish video templates, pre-designed layouts, and easy drag-and-drop tools
Our wide selection of ready-made videos are designed to get you noticed on social media, while our editable templates give you the flexibility to create on-brand content that's perfectly tailored to your business. In this guide, we'll show you how to make trendy videos with Canva
We'll cover everything from finding the right template to adding stylish text and images. Let's get started! Finding the Right Template The first step in creating a trendy video is finding the right template
Canva's library of video templates has something for every brand and every occasion. To find the perfect template for your video, start by clicking the "Templates" tab from the Canva homepage
Then, use the search bar to find specific templates or browse through the categories. Once you've found a template you like, click "Use this template" to open it in the editor. AddingYour Text, Images, and Logos Now that you've found the perfect template, it's time to add your own text, images, and logos. To add text, click the "Text" tab from the editor sidebar
From there, you can add headlines, body text, and call-to-action buttons. To change the font, color, or alignment of your text, simply click the "Format" options at the top of the screen. To add images, click the "Uploads" tab from the editor sidebar
You can upload your own images or choose from Canva's library of over 1 million free images, illustrations, and icons. To add your logo, click the "Uploads" tab from the editor sidebar and drag-and-drop your logo file into the editor
Alternatively, you can click the "Search" tab and search for "logos" to find pre-designed logo templates. Once your text, images, and logos are in place, you can start rearranging elements and adding new ones to create a custom video that's perfect for your brand. Exporting and Sharing Your Trendy Video When your video is complete, it's time to export it and share it with the world. To export your video, click the "Download" button from the top-right corner of the editor
From there, you can choose to download your video as an MP4 file or share it directly to social media. That's it! You now know how to design trendy videos with Canva.
Canva
Canva is a comprehensive online graphic design platform with an easy-to-use drag and drop interface, allowing users to create professional-quality visuals for web, print, and other tasks.
It offers a wide selection of templates, fonts, images and illustrations to help users craft beautiful designs quickly and easily.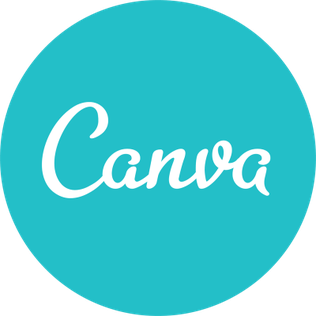 We earn a commission if you make a purchase, at no additional cost to you.