Canva – How To Find The Best Elements In Canva
Check Out More At: Canva
Software: Canva | Canva Affiliate Program
Canva – How To Find The Best Elements In Canva
If you're looking to create visuals for your business, whether it's for marketing purposes or to spruce up your website, Canva is a great option. Canva is an online design platform that's user-friendly and packed with features. One of the best things about Canva is the wide variety of elements that you can use to create your designs
Whether you need icons, photos, illustrations, or even fonts, Canva has you covered. To help you out, we've put together a guide on how to find the best elements in Canva. If you're not sure where to start, the search bar is a great way to find what you're looking for
You can search for specific elements, or even browse through Canva's collection of templates. Canva also offers a wide range of free and premium elements. To access the free elements, simply click on the "Free" tab on the left-hand side of the screen
For premium elements, you'll need to sign up for a Canva Pro account. If you're looking for specific elements, such as photos or illustrations, you can also browse through Canva's library of over 1 million elements
Simply click on the "Elements" tab and then select the type of element that you're looking for. Once you've found an element that you want to use, simply drag and drop it onto your design
You can then customize the element to suit your needs. So, there you have it, a guide on how to find the best elements in Canva. With over 1 million elements to choose from, you're sure to find what you need to create stunning visuals for your business.
Canva
Canva is a comprehensive online graphic design platform with an easy-to-use drag and drop interface, allowing users to create professional-quality visuals for web, print, and other tasks.
It offers a wide selection of templates, fonts, images and illustrations to help users craft beautiful designs quickly and easily.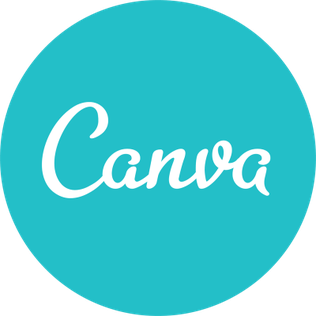 We earn a commission if you make a purchase, at no additional cost to you.