Canva – How To Make A Poster
Check Out More At: Canva
Software: Canva | Canva Affiliate Program
Canva – How To Make A Poster
Canva is an online graphic design platform that allows users to create posters, logos, and other designs. It is a free, user-friendly platform that is ideal for those who are not graphic designers
In this Canva tutorial, we will show you how to make a poster. Creating a poster with Canva is easy. First, you need to create a free account. Once you're logged in, select the "Create a design" option from the home page
Then, choose "Poster" from the list of design options. Next, you will be able to choose from a variety of templates. Canva has a wide selection of ready-to-use poster templates for every occasion
Once you've selected a template, you can start customizing it to your liking. You can change the text, add your own images or photos, and even add embellishments. When you're happy with your design, simply download it or share it online. If you're not a graphic designer, or if you don't have time to design a poster from scratch, Canva is the perfect solution
With its easy-to-use platform and wide selection of templates, you can create a professional-looking poster in just a few minutes.
Canva
Canva is a comprehensive online graphic design platform with an easy-to-use drag and drop interface, allowing users to create professional-quality visuals for web, print, and other tasks.
It offers a wide selection of templates, fonts, images and illustrations to help users craft beautiful designs quickly and easily.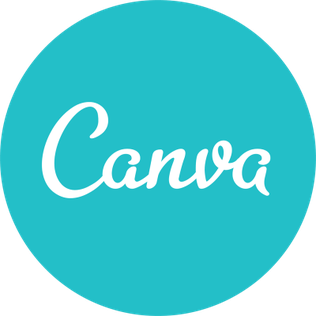 We earn a commission if you make a purchase, at no additional cost to you.