Canva – Learn How To Make A Viral Video With Canva
Check Out More At: Canva
Software: Canva | Canva Affiliate Program
Canva – Learn How To Make A Viral Video With Canva
As the world suddenly turned to digital in 2020, the need for high-quality visuals online turned into a necessity rather than a want. Professional videos and images are now needed for anything from work presentations to comments on Instagram
So, what do you do when you don't have access to a professional photographer or videographer? You utilize Canva, of course! Canva is an online design platform that is continuing to gain popularity due to its user-friendly interface and wide range of features
Whether you need an image for your website or a themed template for your company's next marketing campaign, Canva has you covered. The best part about Canva? You don't need to be a design expert to create stunning visuals
In fact, Canva's interface is so simple and straightforward that anyone can create professional-grade designs. Keep reading to learn how to make a viral video with Canva in just a few easy steps! First, you'll need to create a free account on Canva
You can do this by going to www.canva.com and entering your name, email address, and password. Once you've created your account, you'll be taken to the main interface. Next, you'll need to select "Create A Video" from the left-hand column
You'll then be given the option to choose between a range of video types, including explainer videos, social videos, and product videos. For the purposes of this guide, we'll be selecting "Social Video". Once you've selected your video type, you'll be taken to a library of video templates
Canva has a wide range of both free and paid templates, so you're sure to find one that fits your needs. Once you've found a template you like, simply click on it and you'll be taken to the editor. At this point, you can start customizing your video template by adding your own text, images, and branding
Canva's editor is very intuitive, so you should have no trouble making your video look exactly the way you want it to. Once you're happy with your design, simply click the "Download" button in the top-right corner and your video will be saved as a MP4 file
That's it! You now have a professional-grade video that you can share with the world. As you can see, Canva is a powerful tool that can be used to create high-quality visuals without the need for expensive equipment or software
So, what are you waiting for? Sign up for Canva today and start creating stunning videos that are sure to go viral!
Canva
Canva is a comprehensive online graphic design platform with an easy-to-use drag and drop interface, allowing users to create professional-quality visuals for web, print, and other tasks.
It offers a wide selection of templates, fonts, images and illustrations to help users craft beautiful designs quickly and easily.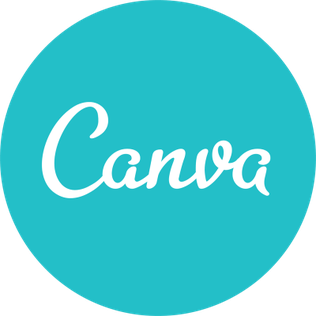 We earn a commission if you make a purchase, at no additional cost to you.