Canva
Canva is a comprehensive online graphic design platform with an easy-to-use drag and drop interface, allowing users to create professional-quality visuals for web, print, and other tasks.
It offers a wide selection of templates, fonts, images and illustrations to help users craft beautiful designs quickly and easily.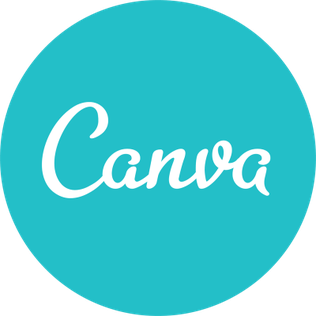 We earn a commission if you make a purchase, at no additional cost to you.
Software: Canva | Canva Affiliate Program
Canva T Shirt Review
Canva is an online design platform that's beloved by many for its simple and intuitive design interface. With a few clicks, users can create beautiful designs for everything from social media posts to business cards
But can the platform really deliver when it comes to creating high-quality t-shirts? We put Canva to the test to find out. The good news is that Canva does offer a t-shirt design template
To find it, simply type "t-shirt" into the search bar. Once you've selected the template, you can easily add your own text, images, and logos. The template is also completely customizable, so you can change the colors, fonts, and layout to your liking. Now for the bad news: the t-shirt design template is only available for Canva Pro users
That means if you want to use Canva to design your t-shirt, you'll have to sign up for a monthly subscription. The subscription isn't too expensive, but it's worth considering if you're only going to use the platform for t-shirt design. So, is Canva worth it for t-shirt design? We think it depends
If you're already a Canva Pro user, then the answer is a resounding yes. The t-shirt template is easy to use and customizable, so you can create a design that's uniquely yours
But if you're not already a Canva Pro user, you might want to look elsewhere for your t-shirt design needs.