Elementor Free Alternative
Elementor
Elementor is an amazing website builder plugin for WordPress. Elementor makes it easy to create beautiful and high converting websites yourself without having to learn code.
Pros:
100% Flexible

No Coding Necessary

Thousands of Pre-Built Templates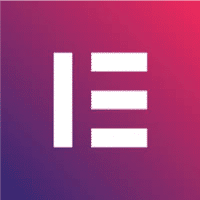 We earn a commission if you make a purchase, at no additional cost to you.
Software: Elementor | Affiliate Program
Elementor Free Alternative
Looking for an Elementor alternative that won't break the bank? If you're on a tight budget, we've got just the thing. Although Elementor is one of the most popular WordPress page builder plugins around, it's not the only option out there
There are a number of free Elementor alternatives available, each with its own set of features andra capabilities. In this article, we'll introduce you to eight of the best free Elementor alternatives
We'll also compare and contrast the features of each plugin so you can make an informed decision about which one is right for you. So, without further ado, let's get started! Beaver Builder is a powerful WordPress page builder plugin with a drag-and-drop interface
It lets you create custom layouts for your pages and posts without having to touch a single line of code. Beaver Builder comes with a number of pre-built templates and modules that you can use to quickly create pages
It also includes a WordPress theme that you can use to get started with your website. The plugin is available in both free and premium versions. The free version includes all the essential features, while the premium version includes additional features, such as a photo editor and WooCommerce support. If you're looking for a free Elementor alternative, Beaver Builder is a great option. Pros: drag-and-drop interface pre-built templates and modules WordPress theme included Cons: premium features cost extra 2
Brizy Brizy is a relatively new WordPress page builder plugin. It's a solid Elementor alternative that comes with a drag-and-drop interface and a number of pre-built templates and blocks. One of the best things about Brizy is that it's extremely user-friendly
Even if you've never used a WordPress page builder before, you'll be able to create beautiful pages with Brizy. The plugin is available in both free and premium versions. The free version includes all the essential features, while the premium version includes additional features, such as a WooCommerce builder and form builder. Pros: drag-and-drop interface user-friendly pre-built templates and modules Cons: premium features cost extra 3
SiteOrigin Page Builder SiteOrigin Page Builder is a WordPress page builder plugin that comes with a drag-and-drop interface. It's a popular Elementor alternative that's used by a number of well-known WordPress themes, such as TwentyTwenty and Genesis. SiteOrigin Page Builder comes with a number of pre-built widgets that you can use to create custom page layouts
It also includes a WordPress theme that you can use to get started with your website. The plugin is available in both free and premium versions. The free version includes all the essential features, while the premium version includes additional features, such as a WooCommerce builder and form builder. Pros: drag-and-drop interface pre-built widgets WordPress theme included Cons: premium features cost extra 4
Divi Builder Divi Builder is a WordPress page builder plugin that comes with a drag-and-drop interface. It's a popular Elementor alternative that's used by a number of well-known WordPress themes, such as TwentyTwenty and Genesis. Divi Builder comes with a number of pre-built modules that you can use to create custom page layouts
It also includes a WordPress theme that you can use to get started with your website. The plugin is available in both free and premium versions. The free version includes all the essential features, while the premium version includes additional features, such as a WooCommerce builder and form builder. Pros: drag-and-drop interface pre-built modules WordPress theme included Cons: premium features cost extra 5
Gutenberg Gutenberg is a WordPress page builder plugin that comes with a drag-and-drop interface. It's a popular Elementor alternative that's used by a number of well-known WordPress themes, such as TwentyTwenty and Genesis. Gutenberg comes with a number of pre-built blocks that you can use to create custom page layouts
It also includes a WordPress theme that you can use to get started with your website. The plugin is available in both free and premium versions. The free version includes all the essential features, while the premium version includes additional features, such as a WooCommerce builder and form builder. Pros: drag-and-drop interface pre-built blocks WordPress theme included Cons: premium features