Elementor How to Hide Columns Per Device
Elementor How to Hide Columns Per Device
Hiding certain column in Elementor can be achieved by using the Device Visibility settings. In Elementor, click the gear icon located at the top right corner of the column.
From there, you can select which devices that particular column will show up on. Select "Hide on Desktop" to hide a column when viewing your page on a desktop computer, or select "Hide on Tablet" to hide a column when viewing your page on a tablet device.
Additionally, you can also choose to hide columns on mobile devices.
This is a great way to display different content on different devices and ensure your layouts look their best no matter what device your visitors are using.
Elementor
Elementor is an amazing website builder plugin for WordPress. Elementor makes it easy to create beautiful and high converting websites yourself without having to learn code.
Pros:
100% Flexible

No Coding Necessary

Thousands of Pre-Built Templates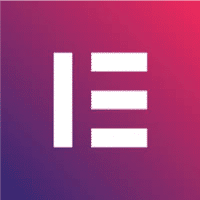 We earn a commission if you make a purchase, at no additional cost to you.