Elementor Not Saving Changes
Elementor
Elementor is an amazing website builder plugin for WordPress. Elementor makes it easy to create beautiful and high converting websites yourself without having to learn code.
Pros:
100% Flexible

No Coding Necessary

Thousands of Pre-Built Templates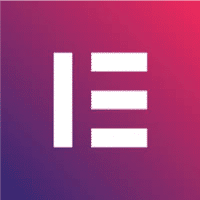 We earn a commission if you make a purchase, at no additional cost to you.
Software: Elementor | Affiliate Program
Elementor Not Saving Changes
Elementor Not Saving Changes If you're using the Elementor page builder plugin and you're finding that your changes are not being saved, there are a few potential causes. First, it's possible that your changes are being saved, but they're not being published
This can happen if you're using Elementor's staging feature, which lets you make changes to your site without publishing them immediately. To check if this is the case, simply switch to the "Published" view in Elementor's editor and see if your changes are there. If your changes are not being saved at all, it's possible that you're experiencing a conflict with another plugin or with your theme
To troubleshoot this, deactivate all other plugins and switch to a default WordPress theme, like Twenty Twenty. If your changes start being saved after doing this, you know there's a conflict that needs to be resolved. In some cases, Elementor's changes are not being saved because of a caching issue
This can happen with any caching plugin, but it's particularly common with WP Rocket. If you think this might be the case, clear your cache and try again. If you're still having trouble saving your changes in Elementor, reach out to their support team for help.