Elementor
Elementor is an amazing website builder plugin for WordPress. Elementor makes it easy to create beautiful and high converting websites yourself without having to learn code.
Pros:
100% Flexible

No Coding Necessary

Thousands of Pre-Built Templates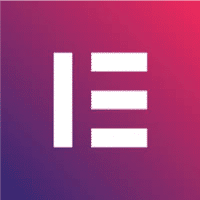 We earn a commission if you make a purchase, at no additional cost to you.
Gutenberg Vs Elementor – Which WordPress Editor Should You Choose?
Selecting the most effective drag-and-drop editor for WordPress is a problem that many struggle with. Gutenberg and Elementor can be great alternatives. However, they might have limitations that could prove to be a challenge.
A drag-and-drop editor
Drag and drop editor makes it easy to create a website. With this platform, you can create professional websites without needing to write code. It is easy to add images, modify the text, and rearrange parts of your page. It works with all modern browsers and devices.
Drag and drop editors are WYSIWYG HTML editor. This is a new way to create web forms. The editor lets users create responsive web forms by dragging and dropping blocks onto the web page. The editor automatically generates HTML code. The user is able to alter the colors, location and the style of elements.
For marketers with tight deadlines, drag and drop editors are a great option. They can also be used by new start-ups. They are easy to use and inexpensive. You can create beautiful, responsive websites with the editor. It also helps you design your site for mobile users.
With the drag and drop editor you can build responsive web pages in a matter of minutes. It can also be used to create email templates. You can also look through the gallery of templates to get ideas for your email. You can also learn the design parameters for your email template.
Faster loading times
Choosing the best WordPress page builder plugin could make or break your website's performance. A slow website will receive less traffic and have less conversion rates. In fact, Google considers page speed as a major factor in their ranking algorithm. Which page builder is fastest?
Let's begin with Elementor and Gutenberg two of the most well-known names in the WordPress page builders game. The drag and drop feature of Elementor is its main attraction, whereas Gutenberg is more traditional. Gutenberg's strengths lie in its speed. A page built in Gutenberg is faster to load than Elementor even though it's slightly larger in size.
Using Elementor provides you with more options for your page designs. In particular the drag and drop capabilities aren't limited to the page builder, but it's a good idea make use of the plugin to manage the content on your website. This will make your page load faster.
Although Gutenberg and Elementor have a variety of differences, they are able to provide the most features for the cost. The premium version of Elementor includes a variety of other niceties, including the option of a custom header and pricing lists.
Better user interface
Compared to Gutenberg, Elementor is a far more powerful page creator. You can customize the look and feel for your site by changing the size and color of text and images. It also lets you build a website that is responsive to mobile devices.
Gutenberg is an WordPress plugin which allows you to add blocks and design pages. It is an editor based on blocks that provides distinct blocks for various elements, such as images, buttons, tables and text. It also includes templates and widgets. You can add blocks, modify existing blocks, and then re-use blocks. Gutenberg is a great tool for creating blog posts. Gutenberg isn't intuitive.
Elementor is an open source software program that lets you build and modify websites. It is a drag-and-drop page builder that comes with many additional features, such as workflow optimization, a marketing tool integration and a template library.
Elementor allows you to build complex pages. The free version of Elementor comes with powerful widgets that you can incorporate within your blocks. It also has a flourishing third-party ecosystem that can help you build an online site that meets your needs.
Limitations
Choosing between Gutenberg and Elementor isn't always straightforward. Both editors offer users a lot of choices, but they have certain limitations. They are, however, improving over time. It is important to understand the way each one works and when you should utilize them.
Gutenberg is a brand-new editor that WordPress has added to its platform. It's integrated into WordPress and is pre-installed as part of the WordPress installation. It allows users to create responsive websites and pages. It also features an easy-to-use drag-and-drop interface. Gutenberg produces cleaner code than the Classic Editor. It's also much faster than other page builders.
However, Gutenberg may be too basic for more complex designs. Elementor is more versatile and has more features. Elementor lets you create unique pop-up templates or landing pages. You can also disable buttons on mobile devices and remove images that are too big for the screen.
Gutenberg could be a better choice for small websites. Gutenberg could be the best choice when you don't intend on updating your website often. It comes with a lot of options and it is easy to create a multi-column style with it. It can be used to design custom headers.