How To Add A Border On Canva
Canva
Canva is a comprehensive online graphic design platform with an easy-to-use drag and drop interface, allowing users to create professional-quality visuals for web, print, and other tasks.
It offers a wide selection of templates, fonts, images and illustrations to help users craft beautiful designs quickly and easily.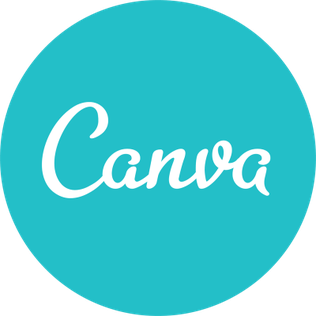 We earn a commission if you make a purchase, at no additional cost to you.
Software: Canva | Canva Affiliate Program
How To Add A Border On Canva
If you've ever wanted to make your Canva design pop, then you may have considered adding a border. A great way to make a statement, adding a border can help your design stand out from the rest
Here's a step-by-step guide on how to add a border to your Canva designs. First, open up your design in Canva. Then, click on the "Elements" tab on the left-hand side of the screen
In the search bar, type in "borders" and a variety of border options will populate. Once you've found the perfect border for your design, click on it and it will automatically be added to your design
If you want to adjust the size of your border, simply click on the border and drag the corner handles to make it bigger or smaller. You can also add a border to an existing element in your design, such as a text box or image
To do this, click on the element, then click on the " Effects" tab. From there, you can select "Stroke" which will add a border around your element. That's it! Now you know how to add a border to your Canva designs
With just a few clicks, you can take your design to the next level.