How To Add Mp4 Video To Elementor (2023)
Elementor
Elementor is an amazing website builder plugin for WordPress. Elementor makes it easy to create beautiful and high converting websites yourself without having to learn code.
Pros:
100% Flexible

No Coding Necessary

Thousands of Pre-Built Templates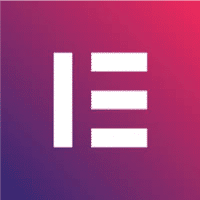 We earn a commission if you make a purchase, at no additional cost to you.
Software: Elementor | Affiliate Program
How To Add Mp4 Video To Elementor
Adding an MP4 video to Elementor is a quick and easy process that can be done in just a few clicks. Here's how: First, open the Elementor page builder.
Click on the "Add New Section" button. In the section settings, select the "Columns" layout.
Click on the "Add Item" button and select the "Video" widget. In the video widget settings, select the "MP4" option under the "Video Type" setting.
Next, click on the "Upload Video" button and select your MP4 video file. finally, click on the "Publish" button to save your changes.
That's it!
You've now added an MP4 video to your Elementor page.