How To Add New Font Family To Elementor
Elementor
Elementor is an amazing website builder plugin for WordPress. Elementor makes it easy to create beautiful and high converting websites yourself without having to learn code.
Pros:
100% Flexible

No Coding Necessary

Thousands of Pre-Built Templates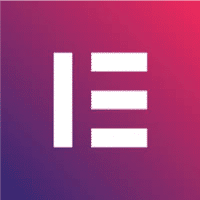 We earn a commission if you make a purchase, at no additional cost to you.
Software: Elementor | Affiliate Program
How To Add New Font Family To Elementor
Adding new fonts to Elementor is a great way to make your designs more unique and stylish. There are two ways to do this: by using the built-in Font Manager, or by adding them directly to your CSS. To use the Font Manager, simply go to Elementor > Fonts and click on the "Add New" button
From here, you can upload your new font files and assign them to specific Elementor elements. If you'd rather add your fonts directly to your CSS, you can do so by accessing the Custom CSS section under Elementor > Settings
Here, you can add your new fonts using the @font-face rule. Whichever method you choose, adding new fonts to Elementor is easy and opens up a world of possibilities for your designs
So go ahead and experiment with different fonts until you find the perfect combination for your next project!