How To Build Google Cards In Elementor
Elementor
Elementor is an amazing website builder plugin for WordPress. Elementor makes it easy to create beautiful and high converting websites yourself without having to learn code.
Pros:
100% Flexible

No Coding Necessary

Thousands of Pre-Built Templates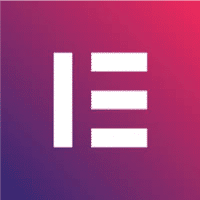 We earn a commission if you make a purchase, at no additional cost to you.
Software: Elementor | Affiliate Program
How To Build Google Cards In Elementor
Google Cards are a great way to display content on your website in a sleek and organized way. You can use them to show off your products, services, or even blog posts
And, the best part is, you can easily build them right in Elementor! Here's how: First, create a new section in Elementor and choose the "Cards" layout. Then, add a heading and some text to your Card
You can also add an image, video, or button if you want. Next, add a "Call to Action" button. This will be the button that users click on to learn more about your product or service. Finally, add a "Footer" to your Card
This is where you can include additional information, like your website's address or a phone number. That's it! You've now created a fully functioning Google Card right in Elementor.