How To Create A Clickable Email Signature In Canva
Canva
Canva is a comprehensive online graphic design platform with an easy-to-use drag and drop interface, allowing users to create professional-quality visuals for web, print, and other tasks.
It offers a wide selection of templates, fonts, images and illustrations to help users craft beautiful designs quickly and easily.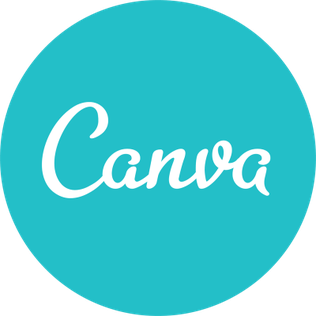 We earn a commission if you make a purchase, at no additional cost to you.
Software: Canva | Canva Affiliate Program
How To Create A Clickable Email Signature In Canva
As a small business owner, you know the importance of building relationships with your contacts. A clickable email signature is a great way to stay connected with customers, partners, and suppliers
It allows them to easily find your contact information and connect with you on social media. Creating a clickable email signature in Canva is easy. Canva is a free online design platform that offers a wide range of templates for creating email signatures. To create a clickable email signature in Canva: 1
Go to www.canva.com and create a free account. 2. Click on the "Create a design" button. 3. Select "Email signature" from the list of design types. 4. Choose a template that you like and click on the "Use this template" button. 5
Edit the template to include your name, title, company name, website, and social media links. 6. When you're happy with your design, click on the "Download" button and select "Download as PNG." 7
Add the PNG file to your email signature. Now, every time you send an email, your contacts will be able to quickly and easily connect with you online.