How To Create Columns In Elementor
Elementor
Elementor is an amazing website builder plugin for WordPress. Elementor makes it easy to create beautiful and high converting websites yourself without having to learn code.
Pros:
100% Flexible

No Coding Necessary

Thousands of Pre-Built Templates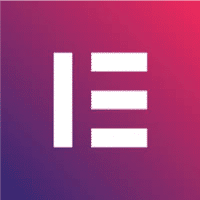 We earn a commission if you make a purchase, at no additional cost to you.
Software: Elementor | Affiliate Program
How To Create Columns In Elementor
If you're looking to add columns to your Elementor-designed website, never fear – it's a relatively simple process. Here's a step-by-step guide on how to do it. First, open Elementor and find the section where you want to add your columns
In the left-hand sidebar, you should see a Columns icon – click on that. Next, choose how many columns you want to add. Elementor gives you a variety of column structures to choose from, so pick the one that best fits your needs. Once you've selected your column structure, it's time to start adding content
You can do this by clicking on the + icon that appears in each column. This will open up a new menu of Elementor content widgets – simply drag and drop the ones you want into each column. And that's it! You've now successfully added columns to your Elementor-designed website.