How to Use the Flip Box Widget on Elementor Page Builder
Elementor
Elementor is an amazing website builder plugin for WordPress. Elementor makes it easy to create beautiful and high converting websites yourself without having to learn code.
Pros:
100% Flexible

No Coding Necessary

Thousands of Pre-Built Templates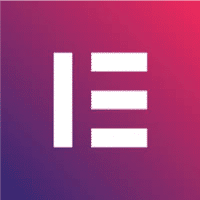 We earn a commission if you make a purchase, at no additional cost to you.
How to Use the Flip Box Widget on Elementor Page Builder
Using the Flip Box Widget on Elementor Page Builder is a great way to add fun and interactive elements to your website.
This widget allows you to create a two-sided box that can be flipped with the click of a button. With this widget, you can easily show two different pieces of information, such as text, images, and videos, on each side of the box.

To use the Flip Box widget, first select it from the Widgets menu in Elementor. From there, you can customize the settings including background colors, content and more.
You'll also be able to choose which type of animation will be used when flipping between sides.
Once your settings are all configured, you'll be able to preview the result on your page before publishing it live.

Adding an interactive element like the Flip Box widget is an easy way to draw attention and engage visitors on your site.
With its simple setup and customizability options, it's an ideal tool for enhancing any page.