Is Elementor Worth It? (2023) – My Honest Opinion
Elementor
Elementor is an amazing website builder plugin for WordPress. Elementor makes it easy to create beautiful and high converting websites yourself without having to learn code.
Pros:
100% Flexible

No Coding Necessary

Thousands of Pre-Built Templates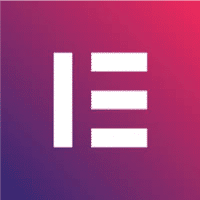 We earn a commission if you make a purchase, at no additional cost to you.
Software: Elementor | Affiliate Program
Is Elementor Worth It?
So…Is Elementor worth it?
I'm going to talk to you as a person who's used WordPress for. About 15 years. And as a digital marketer.
I'm not an, I'm not a designer, but I have built hundreds and hundreds of WordPress sites over my career.
And over my life, one of my first websites, it was on WordPress.
So I've been around WordPress for a long time.
And in the last few years, Elementor obviously got very popular and,for awhile I ignored it as it's just another page builder is what I thought, but then.
I actually started to look into it and I just continually was blown away by the value that they offer as a product.
in general, but also specifically their free plugin is incredible. it really, from my experience, I first saw page building, not from the WordPress world, but from the funnel building world as a marketer in ClickFunnels.
And it was the first time I saw. A very beautiful drag and drop page builder. 
and then the first few iterations of that in WordPress to me felt very like clunky. so I just ignored it.
I was like, this marketers have figured out this page building thing better than, WordPress people have, it felt very clunky. but then Ella mentor came out and I tried it.
And at first I was a little bit overwhelmed, there's definitely a lot of options. But.
A couple of projects that I was working on and building my own website.
That was my invitation to really give it a shot. And. So I ended up having to build a lot of different websites with Elementor for my own projects.
And I just started playing around with it. I tried testing out the different options. And after maybe a week or so of just like watching a lot of YouTube.
Videos about how to use it. And trying to use it for my own purposes. Then I suddenly felt excited and empowered because I was like, Wow.
This really does replace a lot of those marketing tools that I've used in the past. it does everything, it. It helps you build landing pages really quickly.
It helps you build blogs really quickly.
And even just last night I was putting together, I had a basic sales page together for this. offer called nomad labs.
If you want to get weekly coaching and digital marketing, based on my 15 years of experience, feel free to go check this out and you can find a link in the description below, but anyways, I just fired up,
Element or the basic page was very basic.
I'd use Gutenberg and Gutenberg can be pretty good in some circumstances. I think. I have a video about.
My thoughts, between them Gutenberg versus elementary, you can check out, but. But then I decided to convert the page over to elementary. I was like, all right, I'm starting to get some traffic to this. I want to jazz it up a little bit.
And again, I'm not a designer, I'm a marketer.
So I pulled out Elementor and I just started, working on this page and I was reminded of just how easy and.
You know how robust Elementor is and being very grateful that for one. Price one tool and, especially something that's not priced as aggressively as a lot of the tools in the marketing world that I have so much versatility.
I can use it on a lot of different sites. I can do everything from setting up email. opt-in like pop-ups to.
Landing pages. two. Even doing interesting stuff with data. using advanced custom fields and custom. post types and everything.
Elementor is just amazing. it really can't believe that they have so many features in one tool, basically. So it is beyond a Swiss army knife.
It is basically if I had to have one tool, if somebody gave, put me on a desert island that had, internet, and. 
wanted. Me to use one tool to build a business. I would probably use Elementor. it's not versatile.
It's allows you to integrate with. e-commerce stuff it's so popular too, that you get so much training out there.
There's so many people creating great content about El mentor, and there's so many people using it on a daily basis for so many different things that it gets a lot of use cases.
To get worked out. So there. they're always developing new features. They're very active. they're great. Marketers.
That was one thing. element or came to me through an SEO mastermind that I'm in and the person who recommended it said, you can tell that they're marketers because they have some features in there that really helped too.
actually get leads as a subscribers and sales. Like they're not just designers, right? So a lot of products are built for designers by designers. Eh, or developers. by developers for developers, but Elementor definitely. Satisfies most designers and developers that I know it's very tacky.
in the backend, but then it's very user-friendly and,allows designers to do everything they need to do in an easy way. It's very friendly to agencies. Because it's, coded well and it's scalable and they are business minded as well. So there's a lot of features. for agencies.
Is that a mentor worth it? Yes. the free plugin alone is. An incredible value and you can do almost everything you need to do.
And then I've been an element or pro user for many years, and very happy with that as well. So I think it's worth it in just about every way that you can imagine. 
So is Elementor Worth it? You'll have to decide, ultimately.
If you want to learn more about how to use, Elementor feel free to leave comments below
Elementor Hosting
The Ultimate Hosting for Building Websites with Elementor. Elementor Hosting is optimized to work best with Elementor, giving you everything you need to build robust websites: Elementor Pro website builder, managed WordPress hosting, and the Hello theme.
We earn a commission if you make a purchase, at no additional cost to you.
---
What Is Elementor?
Is Elementor Worth It?
If you're a WordPress user, you've probably heard of Elementor. Elementor is a popular WordPress plugin that allows you to create custom pages and posts without having to learn code.
So, is Elementor worth it? Here's what we think… Elementor is a great plugin for non-coders who want to create custom WordPress pages and posts
The plugin is easy to use and comes with a lot of features, making it a great choice for those who want to create beautiful pages without having to learn code.
However, Elementor is not perfect The plugin can be slow at times and it doesn't always play well with other plugins.
Additionally, the free version of Elementor is somewhat limited, so if you want to get the most out of the plugin, you'll need to upgrade to the pro version.
Overall, we think Elementor is a great plugin for non-coders who want to create custom WordPress pages and posts
While it's not perfect, it's easy to use and comes with a lot of features.