Elementor Create a Cookie Consent Popup in WordPress
Elementor Create a Cookie Consent Popup in WordPress
Creating a Cookie Consent Popup in WordPress with Elementor is quite straightforward. First, you need to create a page and add an Elementor template.
Then, select the "Cookie Consent" element from Elementor's library and drag it into your page. From there, you can customize the look of your cookie consent popup using the various settings available in the Elementor interface.
You can also choose whether or not to display the popup on all pages or just certain ones, and set a delay before it appears. Additionally, you can enable user tracking so that only visitors who give their consent will be tracked.
Finally, once you are finished customizing your cookie consent popup, click save and then publish your page so it's visible to visitors online.
Elementor
Elementor is an amazing website builder plugin for WordPress. Elementor makes it easy to create beautiful and high converting websites yourself without having to learn code.
Pros:
100% Flexible

No Coding Necessary

Thousands of Pre-Built Templates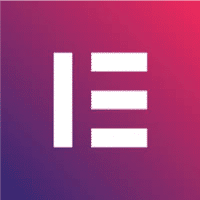 We earn a commission if you make a purchase, at no additional cost to you.