Elementor Create a Responsive Menu in WordPress Using Popups
Elementor Create a Responsive Menu in WordPress Using Popups
Creating a responsive menu in WordPress using Popups with Elementor is a great way to make your website more user-friendly.
First, open the Page Builder tab in Elementor and select the 'Add New Section' option. From there, you can add columns and choose either the Responsive Menu widget or Popup Menu widget.

o customize your menu, select the settings icon on the top right corner of the section. Here, you can adjust the colors, font size and other design elements for your menu.
To configure it for mobile devices, click on the Advanced tab and change the Breakpoint settings to Phone Landscape.
This will make sure that your menu displays perfectly on mobile devices as well as desktops.

Finally, you can add additional actions to your menu such as displaying a popup whenever someone clicks on a link or adding animation effects when visitors hover over certain links on your site.
With Elementor's powerful features, creating a responsive menu couldn't be simpler!
Elementor
Elementor is an amazing website builder plugin for WordPress. Elementor makes it easy to create beautiful and high converting websites yourself without having to learn code.
Pros:
100% Flexible

No Coding Necessary

Thousands of Pre-Built Templates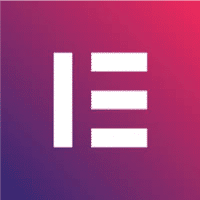 We earn a commission if you make a purchase, at no additional cost to you.