Elementor How to Create a Sticky Header on WordPress (With One Click) Tutorial
Elementor How to Create a Sticky Header on WordPress
Creating a sticky header on WordPress with Elementor can be a great way to keep your website visitors engaged and make navigation easier.
The first step is to install the Elementor page builder plugin, which will allow you to create and customize pages within WordPress.
Once installed, open the page where you would like the sticky header and click on the 'Create with Elementor' button.

From the Elementor editor, click on the 'Add New Section' icon at the top of the page.
This will add a new section to your page where you can create your sticky header.
You can choose from a range of pre-built header designs within Elementor or create one from scratch using their powerful drag-and-drop design tools.

Once you have designed your header, you can customize it further by adding background images, logos, navigation menus, and more.
To make it a sticky header simply go to Advanced > Motion Effects > Sticky Header.
Here you can select how far down the page it should stick and when it should activate (e.g., when scrolling or after an amount of time has passed).

Finally, save your changes and preview your website to see how the sticky header looks!
With just a few clicks of your mouse, you've created an engaging and functional sticky header for your WordPress site using Elementor!
Elementor
Elementor is an amazing website builder plugin for WordPress. Elementor makes it easy to create beautiful and high converting websites yourself without having to learn code.
Pros:
100% Flexible

No Coding Necessary

Thousands of Pre-Built Templates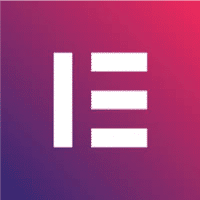 We earn a commission if you make a purchase, at no additional cost to you.