Elementor How to Add a Parallax Effect to Your Hero Section Tutorial
Elementor How to Add a Parallax Effect to Your Hero Section
Adding a parallax effect to your hero section in Elementor is simple and straightforward. First, you'll need to create your page in Elementor, including the Hero Section element.
Once you have the Hero Section added, go to the Style tab and scroll down to the Advanced sub-tab. Here, you will find an option called Parallax Effect.
Select it, then adjust the settings to customize the effect as desired. You can change the speed of the effect or disable it entirely if you don't want a parallax effect.
When you're finished adjusting these settings, save your page and view it on the frontend to see how it looks with your chosen parallax effect applied!
Elementor
Elementor is an amazing website builder plugin for WordPress. Elementor makes it easy to create beautiful and high converting websites yourself without having to learn code.
Pros:
100% Flexible

No Coding Necessary

Thousands of Pre-Built Templates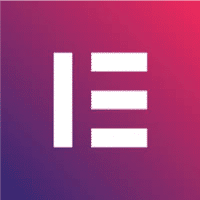 We earn a commission if you make a purchase, at no additional cost to you.