Elementor Add Video Background to Your WordPress Website Tutorial
Elementor Add Video Background to Your WordPress Website
Adding a video background to your WordPress website with Elementor is a great way to make your website more visually appealing.
With Elementor, you can easily add a custom video from YouTube, Vimeo, or from your own library of videos and place it as the background for any page or post on your website.
This feature also works with certain Elementor widgets, allowing you to create dynamic and engaging pages for your visitors.
You can even choose to autoplay the video in the background or have it pause when someone hovers over the area.

Setting up a video background with Elementor is quite straightforward and just takes a few clicks. First, navigate to the page or post in which you want to add the video background.
Once there, look for an option labeled "Background" at the bottom of the content area and click on it. After that, select "Video" from the drop-down list and then upload/select your desired video file or enter its URL if it's hosted somewhere else like YouTube or Vimeo.
Finally, set some additional options like whether it should autoplay when loading or only play when hovered over and then save/publish your changes!
Elementor
Elementor is an amazing website builder plugin for WordPress. Elementor makes it easy to create beautiful and high converting websites yourself without having to learn code.
Pros:
100% Flexible

No Coding Necessary

Thousands of Pre-Built Templates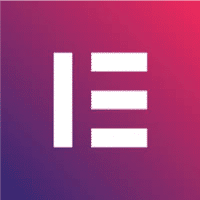 We earn a commission if you make a purchase, at no additional cost to you.