How to Use the Animated Headline Widget in Elementor
How to Use the Animated Headline Widget in Elementor
Software: Elementor – https://thenomadbrad.com/tools/elementor/
Elementor
My Review: Elementor Review
Price: Free
Best Deal: Get Elementor
The Animated Headline widget in Elementor is a great way to add a dynamic, eye-catching element to your website.
It allows you to create an engaging and professional-looking headline that can draw attention to your text.

To use the Animated Headline widget, first add the widget by finding it in the Elementor panel. Once added, you can configure the settings for the headline. You have choices for font size, line height, animation type, and background style.

After configuring the settings, you can enter your headline content into the widget.
You can also choose an optional subtitle as well as set a link for the entire headline if desired.

Once you have set up your animated headline, you can preview it on the page and make any necessary adjustments before publishing it on your website.
The Animated Headline widget is easy to use and offers powerful features that allow you to create stunning headlines quickly and easily.
Elementor
Elementor is an amazing website builder plugin for WordPress. Elementor makes it easy to create beautiful and high converting websites yourself without having to learn code.
Pros:
100% Flexible

No Coding Necessary

Thousands of Pre-Built Templates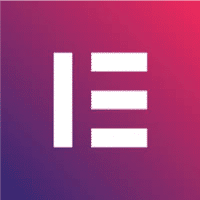 We earn a commission if you make a purchase, at no additional cost to you.