Elementor How to Add Image Lightbox to WordPress
Elementor How to Add Image Lightbox to WordPress
Adding an image lightbox to your WordPress website with the Elementor page builder is a great way to showcase your images in a more visually appealing way.
A lightbox allows you to display larger versions of images that are otherwise too small or low resolution, without taking up unnecessary space on the page.

To get started, first make sure you have Elementor installed and activated on your WordPress site. Once this is done, open any post or page with Elementor and locate the 'Add Elementor' button.
This will bring up a list of available widgets, including the Image Lightbox widget. Click it and drag it onto the canvas area.

Next, upload your desired image by clicking the Upload button and selecting the file from your computer. You can also enter a URL for an online image if you prefer.
Finally, click the Enable Lightbox switch to enable the lightbox feature on your image and click Save & Close to save these changes.

Now when visitors view your page they will be able to click on the image to view a larger version in a lightbox overlay window.
This creates a much more engaging experience than simply displaying static thumbnails of images on the page.
Elementor
Elementor is an amazing website builder plugin for WordPress. Elementor makes it easy to create beautiful and high converting websites yourself without having to learn code.
Pros:
100% Flexible

No Coding Necessary

Thousands of Pre-Built Templates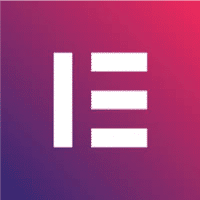 We earn a commission if you make a purchase, at no additional cost to you.