Elementor How to Use Global Colors & Fonts
Elementor How to Use Global Colors & Fonts
Using global colors and fonts with Elementor can help streamline your design process, allowing you to create a unified look across all of the pages on your website.
To use global colors and fonts in Elementor, open the Elementor page builder and select "Global" from the settings panel. You will be presented with two sections: Global Colors and Global Fonts.

In the Global Colors section, you can select from a variety of pre-defined color presets or create custom colors using the color picker tool.
Once you have selected a color, it will be applied to all elements on your page that support global colors.

In the Global Fonts section, you can select from a list of available fonts or upload custom fonts for use in your designs.
The font you select here will automatically apply to all text elements on the page that support global fonts.

By taking advantage of these features in Elementor, you can quickly create a consistent branded look across all of your web pages without needing to manually configure each element individually.
Elementor
Elementor is an amazing website builder plugin for WordPress. Elementor makes it easy to create beautiful and high converting websites yourself without having to learn code.
Pros:
100% Flexible

No Coding Necessary

Thousands of Pre-Built Templates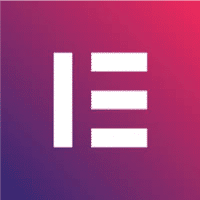 We earn a commission if you make a purchase, at no additional cost to you.