Elementor How to Use Inline Positioning Tutorial
Elementor How to Use Inline Positioning
Inline positioning with Elementor is a great way to create a page layout that stands out.
It allows you to place elements in line with each other, instead of stacking them in the traditional row and column approach.
This can be done by setting an element's position as "inline" in its Advanced settings. With inline positioning, you can precisely adjust the spacing between elements and create more eye-catching designs.
You can also use it to create overlapping elements or to add extra margin around certain elements.
For example, you could put a logo image inside a button, or add extra space between two buttons on the same line.
There are endless possibilities when it comes to using inline positioning with Elementor.
Elementor
Elementor is an amazing website builder plugin for WordPress. Elementor makes it easy to create beautiful and high converting websites yourself without having to learn code.
Pros:
100% Flexible

No Coding Necessary

Thousands of Pre-Built Templates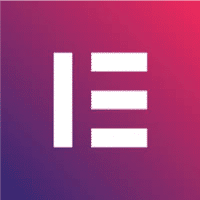 We earn a commission if you make a purchase, at no additional cost to you.