How To Create a directory using Elementor, ACF & CPT UI
How To Create a directory using Elementor, ACF & CPT UI
Creating a directory using Elementor, ACF & CPT UI is an easy way to create a powerful and dynamic website.
Using Elementor, you can easily design and customize your site's layout. With ACF and CPT UI, you can add custom fields to your templates and manage the content within them.
To start creating your directory with Elementor, ACF & CPT UI, follow these steps:

Firstly, install the Elementor page builder plugin on your WordPress site. This will allow you to build pages and posts using drag-and-drop elements.

Next, install the Advanced Custom Fields (ACF) and Custom Post Type UI (CPT UI) plugins. These plugins will allow you to create custom field groups for each of the post types that you want to include in your directory (such as people or businesses).
You can also create taxonomies such as categories and tags for sorting purposes.

Then create a template with Elementor that will act as the main page of your directory. This template should contain all of the necessary elements such as field groups, taxonomies etc., so that when adding a new post type to your directory it automatically has the correct setup.

Finally, use Elementor's 'Post List' widget to populate your directory with existing posts from any post type that you have created previously in CPTUI or ACF.
You can then style this list however you like with Elementor's styling tools and display it on any page of your website.

By following these steps, creating a powerful directory with custom fields and sorting options is quick and easy!
Elementor
Elementor is an amazing website builder plugin for WordPress. Elementor makes it easy to create beautiful and high converting websites yourself without having to learn code.
Pros:
100% Flexible

No Coding Necessary

Thousands of Pre-Built Templates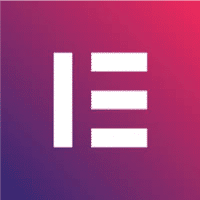 We earn a commission if you make a purchase, at no additional cost to you.