Elementor How to Add Google Maps to WordPress
Elementor How to Add Google Maps to WordPress
Adding a Google Map to WordPress using Elementor is a simple process. First, you will need to create an account with Google Maps and obtain an API key.
Once you have the API key, you can then add the Google Map widget to your WordPress site using Elementor.

To do this, open the page where you want to insert the map in Elementor's visual editor.
Then, click on "Add New Section" at the bottom of the page or drag and drop a new section from the left-hand side panel. Inside that section, scroll down until you find "Google Maps" and click on it to open its settings.

In the Google Maps widget settings, paste your API key into the "API Key" field.
Then, type in your desired location into the address field – either as a full address or just a city and state for example. You can also adjust further map settings such as zoom level, height and width of the map, etc.
Once done, hit "Publish" or "Update" and your map should now be visible on your WordPress site!
Elementor
Elementor is an amazing website builder plugin for WordPress. Elementor makes it easy to create beautiful and high converting websites yourself without having to learn code.
Pros:
100% Flexible

No Coding Necessary

Thousands of Pre-Built Templates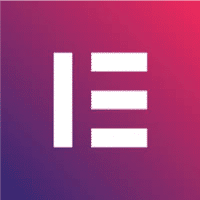 We earn a commission if you make a purchase, at no additional cost to you.