How to Use Elementor's Nav Menu Widget to Design WordPress Custom Menus
Elementor's Nav Menu Widget is an incredibly useful tool for creating custom menus for WordPress websites.
The widget provides the ability to quickly and easily design a menu with multiple levels of navigation, from drop-down menus to mega menus.
Elementor
Elementor is an amazing website builder plugin for WordPress. Elementor makes it easy to create beautiful and high converting websites yourself without having to learn code.
Pros:
100% Flexible

No Coding Necessary

Thousands of Pre-Built Templates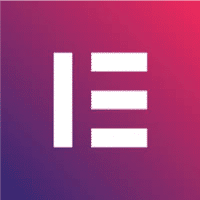 We earn a commission if you make a purchase, at no additional cost to you.
To get started, you will want to open the Elementor editor and drag the Nav Menu Widget onto your desired location on your page. From there, you can begin customizing the menu by entering a title and adding items to the menu.
You can easily rearrange items, as well as add sub-menus or even icon images to individual items. You can also control how the drop-down menus are displayed – whether they should appear on hover or click – and set up different links between pages within your site or external links outside of it.

In addition to that, you can style your menu by changing colors, fonts, font sizes and more using pre-defined settings or custom CSS styles.
You also have full control over where the menu appears – from certain pages to specific devices types – and you can even display widgets within menus for a more interactive experience.

Using Elementor's Nav Menu Widget makes it easy for anyone to create beautiful custom menus in WordPress without any coding knowledge required.
It's an incredibly powerful tool that can be used to create complex navigation with ease!