Elementor How To Add Breadcrumbs To Your WordPress Site Tutorial
Elementor How To Add Breadcrumbs To Your WordPress Site
Breadcrumbs are elements of a website's navigation structure that allow users to trace their steps back to the beginning of their journey on the site.
They are typically formatted as a series of clickable links showing the path from the home page to the current page, with each link separated by a ">" symbol.
Breadcrumbs make it easier for users to find their way around a website and can help them quickly navigate back to any previous pages.

Adding breadcrumbs to your WordPress site with Elementor is simple.
First, you need to create an Elementor template or page builder section where you want your breadcrumb navigation display.
Once created, you can add the Elementor Breadcrumb widget which will automatically generate a path based on your existing navigation structure.
Once configured, you can customize the appearance, links and even include additional links if needed.
Lastly, when it's ready, simply save and publish your changes and your WordPress site will now include a dynamic breadcrumb navigation menu.
Elementor
Elementor is an amazing website builder plugin for WordPress. Elementor makes it easy to create beautiful and high converting websites yourself without having to learn code.
Pros:
100% Flexible

No Coding Necessary

Thousands of Pre-Built Templates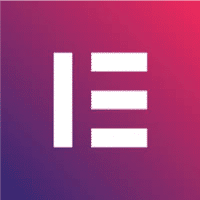 We earn a commission if you make a purchase, at no additional cost to you.