Elementor How to Use The Pro Gallery Widget
Elementor How to Use The Pro Gallery Widget
The Pro Gallery Widget in Elementor is a great tool for creating beautiful and interactive galleries of images on your website.
With the Pro Gallery Widget, you can easily create stunning image galleries that are customizable to fit the look and feel of your website. You can also add different types of content such as videos, audio files, or text to bring your gallery to life.

To get started with the Pro Gallery Widget in Elementor, first select the widget in your Elementor page editor.
You'll then be able to choose an image source and design options for your gallery.
For example, you can choose between standard grid layouts or masonry grids depending on the style you're trying to achieve.

Next, you'll be able to customize each individual item within your gallery. The customization options let you adjust styling features like border size and color, overlay effects, sizing options and more so that each item accurately reflects your desired look and feel for your page.
Additionally, you can adjust settings such as hover effects, lightbox settings and animation effects so that viewers have an engaging experience when browsing through the gallery content.

Finally, once you've completed all the necessary customizations for your gallery elements, click "Save" in order to store all of the changes you've made with the Pro Gallery Widget in Elementor.
Now visitors will be able to marvel at your impressive image gallery anytime they visit your site!
Elementor
Elementor is an amazing website builder plugin for WordPress. Elementor makes it easy to create beautiful and high converting websites yourself without having to learn code.
Pros:
100% Flexible

No Coding Necessary

Thousands of Pre-Built Templates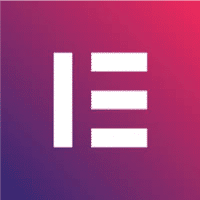 We earn a commission if you make a purchase, at no additional cost to you.