Elementor How To Create a One Page Website on WordPress
Elementor How To Create a One Page Website on WordPress
Creating a one page website on WordPress in Elementor can be done with ease. First, install and activate
Elementor as your page builder plugin from within the WordPress dashboard. Then create a new page and select the "Elementor Canvas" template from the dropdown list.
This will give you a blank canvas with no header, footer or sidebar allowing you to create a stunning one-page website.

Next, begin adding content to your page by dragging and dropping widgets into place. There are a wide range of options available including text boxes, images, videos, audio players and contact forms.
Additionally, you can use elements such as buttons, accordions, tabs and more to spruce up your page's design.

Elementor also allows you to create custom layouts using its column structure feature.
You can define rows and columns to make up each section of your one-page website, giving it an organized look that visitors are sure to appreciate.

Finally, once all of your content is in place, save your work and preview it on the frontend of your site to make sure everything looks as intended.
After making any necessary adjustments, simply publish the page live for everyone else to see!
Elementor
Elementor is an amazing website builder plugin for WordPress. Elementor makes it easy to create beautiful and high converting websites yourself without having to learn code.
Pros:
100% Flexible

No Coding Necessary

Thousands of Pre-Built Templates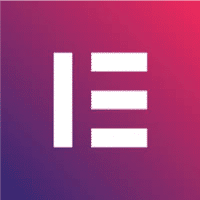 We earn a commission if you make a purchase, at no additional cost to you.