Elementor How To Create a Subscribe Form Popup in WordPress
Elementor How To Create a Subscribe Form Popup in WordPress
Creating a subscribe form popup in WordPress is easy with Elementor.
With Elementor, you can design a custom subscribe form popup with the drag and drop builder, add subscribers to your mailing list, and customize the look of the popup to match your website.

To get started, log into your WordPress site and open Elementor.
From the main menu, select Templates > Popups > Add New. You'll then be prompted to choose a template from their library of pre-made popups or build your own from scratch.

Once you've chosen a template, click on Edit with Elementor at the top right of the page.
This will open the Elementor live page builder where you can adjust the elements within your popup such as text boxes, images, headlines, and more.

Once you have designed a beautiful popup that fits your website design and goals, it's time to create a subscribe form inside of it.
On the left panel under Elements, search for "form" or navigate directly to Form & Subscriber > Subscribe Form. Drag this widget onto your page and customize it by adding fields like name and email address.

You can also find additional settings found on the left panel where you can customize forms such as selecting where information is sent (e.g., Mailchimp), setting up confirmation messages for subscribers who sign up for your list and adding custom actions like redirecting someone to a post or page after signing up for your list.

Finally, when you are happy with how everything looks in preview mode (located at the bottom right corner), hit Publish in the bottom left corner to make your subscribe form available on your site!
Elementor
Elementor is an amazing website builder plugin for WordPress. Elementor makes it easy to create beautiful and high converting websites yourself without having to learn code.
Pros:
100% Flexible

No Coding Necessary

Thousands of Pre-Built Templates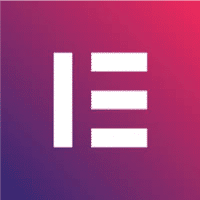 We earn a commission if you make a purchase, at no additional cost to you.