Elementor Installing Hello Theme and Setting Up Tutorial
Elementor Installing Hello Theme and Setting Up
Installing the Elementor Hello Theme is a straightforward process. Firstly, you need to download the theme from the Elementor website.
Then you can upload it to your WordPress site through the WordPress Admin Panel or by using an FTP program. Once installed, you can begin customizing the theme and setting it up according to your needs.

To begin, open your WordPress dashboard, navigate to Appearance > Themes, and click Add New. Select the Upload Theme button at the top of the page and then choose Choose File.
Locate your recently downloaded Elementor Hello theme file in your computer and click Install Now.

nce installed, you will be taken directly to the Customize screen that allows you to view a live preview of how your website will look with this theme applied. Here you can add widgets, change colors, fonts, and more—all while seeing your changes in real time.

After customizing your site's look and feel with Elementor Hello Theme, it's time to set up other essential elements like menus and pages.
To do this, navigate to Appearance > Menus and create a new menu for your site by clicking Create Menu at the top of this page. You can also add links to pages here as well as customize each menu item's attributes such as its title or position in the menu structure.

Now that you have installed Elementor Hello Theme on your WordPress site and customized it according to your needs, all that remains is for you to publish it so that others can access it!
Elementor
Elementor is an amazing website builder plugin for WordPress. Elementor makes it easy to create beautiful and high converting websites yourself without having to learn code.
Pros:
100% Flexible

No Coding Necessary

Thousands of Pre-Built Templates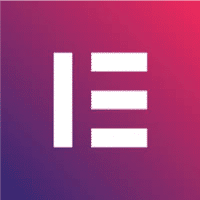 We earn a commission if you make a purchase, at no additional cost to you.