Elementor How to use Custom Icon Libraries
Elementor How to use Custom Icon Libraries
Using custom icon libraries in Elementor is relatively simple. The first step is to find and download the icon library of your choice.
Most libraries will come as a .zip file and include .svg, .ttf, and/or .eot file types. Once you have the library downloaded, unzip it and save it somewhere easy to access on your computer.

Mext, open up Elementor and navigate to the settings menu at the bottom left of the page. From there, select 'Custom Icons' in the left sidebar menu and click 'Upload Fonts' at the top right of the page.
Select your unzipped font folder containing all of your .svg, .ttf and/or .eot files from where you saved it on your computer.

Elementor will now recognize these icons as available options for use throughout its features. To apply them to any element within Elementor, simply select an already existing icon or drag and drop one onto the canvas from under the 'Custom Icons' tab in the left sidebar menu while editing an element.
You can also set these icons as global defaults so they are always available when creating new elements or working with existing ones.

Overall, using custom icon libraries in Elementor is a straightforward process that can add some flare to your webpages that may have been missing before!
Elementor
Elementor is an amazing website builder plugin for WordPress. Elementor makes it easy to create beautiful and high converting websites yourself without having to learn code.
Pros:
100% Flexible

No Coding Necessary

Thousands of Pre-Built Templates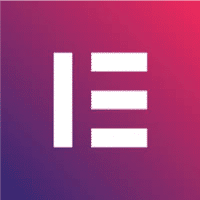 We earn a commission if you make a purchase, at no additional cost to you.