Elementor How to Use the Kit Library
Elementor How to Use the Kit Library
Using the Kit Library in Elementor is easy. All you need to do is open the Elementor editor, click on 'Templates' and select 'Kits'.
There you will find a library of ready-made page designs, including ones specifically designed for use in Elementor.
You can easily customize any of these kits as needed, add pages, swap elements between pages, or even create new content from scratch. To save time and energy you can also import an entire kit directly into your project with just a few clicks.
Once everything is set up, you can take advantage of the full range of features that Elementor offers. This includes advanced customization options such as image positioning, font selection, and background colors, as well as integrations with third-party plugins.
It's all incredibly simple to use and makes creating beautiful websites easier than ever!
Elementor
Elementor is an amazing website builder plugin for WordPress. Elementor makes it easy to create beautiful and high converting websites yourself without having to learn code.
Pros:
100% Flexible

No Coding Necessary

Thousands of Pre-Built Templates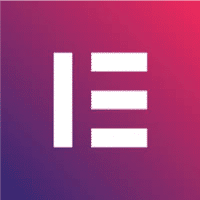 We earn a commission if you make a purchase, at no additional cost to you.