Elementor How to Use the Text Editor Widget
Elementor How to Use the Text Editor Widget
The Text Editor widget in Elementor allows you to create and customize text-based content for your site.
With it, you can add formatting options such as bolding and italicizing, create bulleted and numbered lists, change the color of text, and insert links.
Additionally, you can switch between a visual view and a code view to make advanced changes.
To use the Text Editor widget in Elementor:
Drag the Text Editor widget onto your page canvas.
Enter or paste in your text content into the editor window.
Format your text using the tools located on the left side of the window or by using keyboard shortcuts (Ctrl+B, Ctrl+I).
Use the drop-down menu next to 'Text' to switch between Visual and Code modes.
If needed, click on 'Advanced' at the bottom of the window to access additional settings such as changing background color or setting padding values for spacing around the text box.
Click 'Publish' when finished making changes to save them.n E
Elementor
Elementor is an amazing website builder plugin for WordPress. Elementor makes it easy to create beautiful and high converting websites yourself without having to learn code.
Pros:
100% Flexible

No Coding Necessary

Thousands of Pre-Built Templates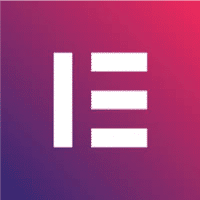 We earn a commission if you make a purchase, at no additional cost to you.