Elementor Motion Effects | How To Add Powerful Animations to Bring Your Site to Life
Elementor Motion Effects | How To Add Powerful Animations to Bring Your Site to Life
Elementor Motion Effects is an amazing feature in Elementor that allows you to add animation effects to your website.
You can easily add fun and eye-catching animations with a simple click of a button and customize them to fit your needs.
With Elementor's motion effects, you can create hover, scroll, and entrance animations that will make your site stand out from the rest.
To add animations to your site, simply open up the Elementor page builder and select the "Motion Effects" tab at the bottom of the left sidebar.
From there you can select from various entrance, scroll, and hover animation effects as well as customize them to your liking.
Elementor
Elementor is an amazing website builder plugin for WordPress. Elementor makes it easy to create beautiful and high converting websites yourself without having to learn code.
Pros:
100% Flexible

No Coding Necessary

Thousands of Pre-Built Templates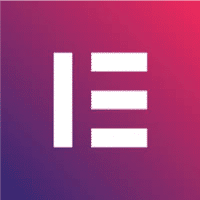 We earn a commission if you make a purchase, at no additional cost to you.