Elementor How to Add the Reviews Widget to Your WordPress Website
Elementor How to Add the Reviews Widget to Your WordPress Website
Adding the reviews widget to your WordPress website in Elementor is a straightforward process.

. First, log into your WordPress dashboard and navigate to the Plugins section. Here you will be able to search for and install Elementor addons or plugins, one of which is the Reviews Widget from Elementor.

. Once you've installed and activated the Reviews Widget plugin, create a new page in Elementor where you'd like to add the widget.

. On the left-hand side of the page builder, select "Add Elementor" and find "Reviews Widget" in the list of available widgets.

. After selecting it, configure it with whatever settings you like: title, number of reviews, etc., then click on "Save & Publish" at the bottom right corner to publish your changes.

5. You can now view your site live to see how your reviews widget looks and make sure all of your settings are correct before going live with it!
Elementor
Elementor is an amazing website builder plugin for WordPress. Elementor makes it easy to create beautiful and high converting websites yourself without having to learn code.
Pros:
100% Flexible

No Coding Necessary

Thousands of Pre-Built Templates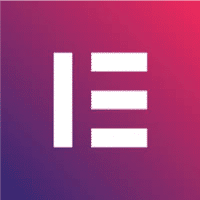 We earn a commission if you make a purchase, at no additional cost to you.