Elementor How to Use the Image Carousel Widget
Elementor How to Use the Image Carousel Widget
The Image Carousel Widget with Elementor is a great way to quickly add images to your website.
It allows you to easily create an image carousel that can be used in multiple different ways on your website. You can use it to showcase various types of images on your homepage, post or page.

To use the Image Carousel Widget with Elementor, simply drag and drop it onto the page you want it to appear on.
Then, select the images you want to show in the carousel by clicking on "Add Images" and then selecting the photos you want from your media library. When done selecting, click "Done" to finish adding images.

Next, customize how you want the carousel to look such as enabling autoplay or adjusting speed and transition style of each image.
Additionally, you can also adjust background colors, border radii and other styling options for the carousel widget itself. Finally, click "Save" when finished customizing your settings so they take effect.

Using Image Carousels with Elementor is a great way to save time while adding attractive visuals to any page or post on your website quickly and easily!
Elementor
Elementor is an amazing website builder plugin for WordPress. Elementor makes it easy to create beautiful and high converting websites yourself without having to learn code.
Pros:
100% Flexible

No Coding Necessary

Thousands of Pre-Built Templates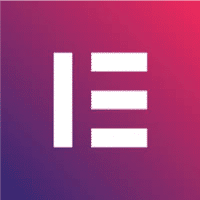 We earn a commission if you make a purchase, at no additional cost to you.